Our Guide to Select Plan for Your Ideal Alaska Fishing Venue.
Lodge Home › Alaska Fishing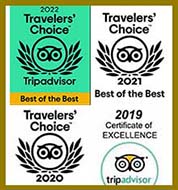 Check out our current King Salmon, Trout & Pike Special with day Fly-Out float trip!

Fishing in Alaska is the favorite past-time for state resident and for good reason. Alaska is home to the largest native salmon runs in the world! The native rivers and streams of Alaska have gone un-changed since their formation during the recession of the last ice age. Fishing in Alaska is proverbially on the bucket-list trip for all avid fishermen. Novice sport fishermen alike have come to find that Alaska is the ideal venue to discover a love for the sport. Planning a day or more of fishing while visiting the state is highly recommended! Our lodge offers a wide diversity of fishing experiences for guests of all ages and abilities. We will be happy to help plan the ideal trip for you! For those interested in a diversity of outdoor activities, we also bundle fishing with many other venues. Continue to read our page below to gather detailed information to help plan your ideal fishing experience!
Alaska Fishing Trip Planning FAQs
What is the best time to fish Alaska?
The Alaska sport fishing season in our area is mainly June through the end of August each year. There's no "best" time to visit as it really depends on the species of fish you prefer to target, the type of weather you prefer and if you are interested in blending fishing with other adventure outings. For details on fish species available in our river and peak fishing periods, visit our
Alaska fishing calendar
.
My group is interested in fishing, but we have limited experience. What is a good Alaska fishing experience for us?
There are particular times of the summer that are a great fit for visiting our fishing lodge if you are a novice fisher person. June is a great time to visit for great spin and fly fishing for a variety of species and learn the basics of fly fishing on light tackle for trout, grayling and pike. June is a great time to blend your lodge stay with a day float trip for a combination wilderness and fishing experience. A second option would be mid-July through mid- August as this period offers easy fishing techniques for a diversity of salmon species conveniently located near the lodge. Overall, our river and lake fishing venues are adequate for fishermen of all abilities.
Do we need to bring our own fishing gear?
Our packages are all-inclusive with exception of Alaska Fishing licenses. Your personal guide will set you up with all necessary fishing gear (spin and fly), Gore-tex waders and boots, all terminal tackle, flies, lures, etc. and will stand by you and patiently instruct you how to effectively target each fish species. No need to bring any of your gear unless you prefer to.
More Fishing Related Questions:
What is the typical fishing regimen like?
We can adapt the fishing regimen to fit your preferences. There are certain times of the summer that require less mobility to access the best fishing spots. Other times of the season or under certain water conditions may require more extensive hiking or wading. Let us know you limitations or preferences up front and we can suggest an ideal regimen for you and your group. Read more about our
Alaska fishing itinerary
.
I have questions about Alaska fishing regulations, keeping fish, licenses, etc
Great! Yes, it's important to do your research before locking down your ideal fishing trip. Alaska regulations are constantly changing and will determine which species you can keep and how many. License requirements and prices change year to year as well. We have created a great assembly of
fishing planning guides
that should answer these questions.
How do I proceed with booking a trip?
After you have decided the ideal fishing package for your group, the next step is to contact us so that we can confirm availability for your preferred travel dates. We will then draft up your custom trip itinerary and travel documents for your review. If you plan to move forward with a reservation, we require a 20% deposit to lock in dates. You can place a
reservation request
securely online, email us at wildernessplacelodge@gmail.com or call us directly at +1 907-355-7616.
Plan your Alaska
Fishing Adventure!
Highlighted Fishing-Focused Alaska Trip Packages
(Mobile viewers: swipe for more)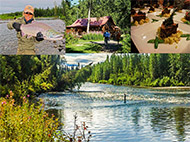 Summer-Long

Lodge-Based
Starting at $995/person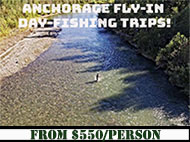 Summer-Long

Guided, Outfitted
Starting at $585/person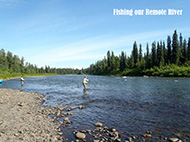 June, July

Lodge, Outpost Cabin, Float Trip
4 days, $3,582/person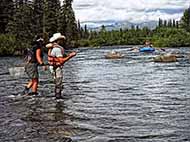 July, August

Remote River, Guided Rafting, Camping, Fishing
From $3,495/person